I am prepared to cooperate with suitable partners.
Whether you want to test a product, publish a guest article or order a review.
I would be happy to discuss this personally in advance, so that the best implementation can be precisely coordinated.
If you wish Public Relations texts, we can also help you there.
AHGZ Ausgabe 45, Seite 2
Interview with Joachim Wissler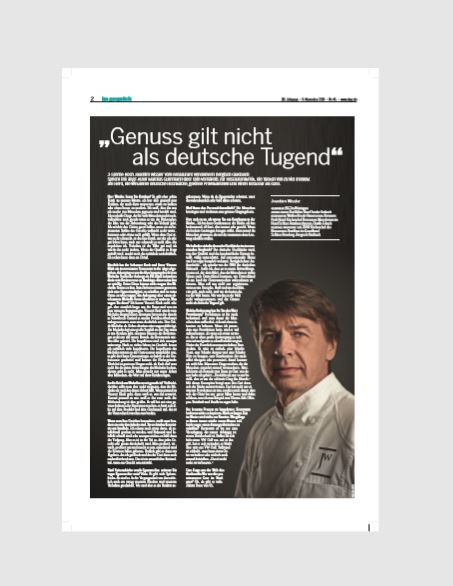 Interview with germanfoodblogs:
Interview mit Germanfoodblogs
here is the grandgourmand Media-Kit
writing about portwine, printmagazine pdf
MACH'S MAHL  The campaign for good food in Baden-Württemberg
Presse-Trip Israel Media Coverage
media coverage  Cook of the year
Gerne können Sie mich hier direkt kontaktieren: