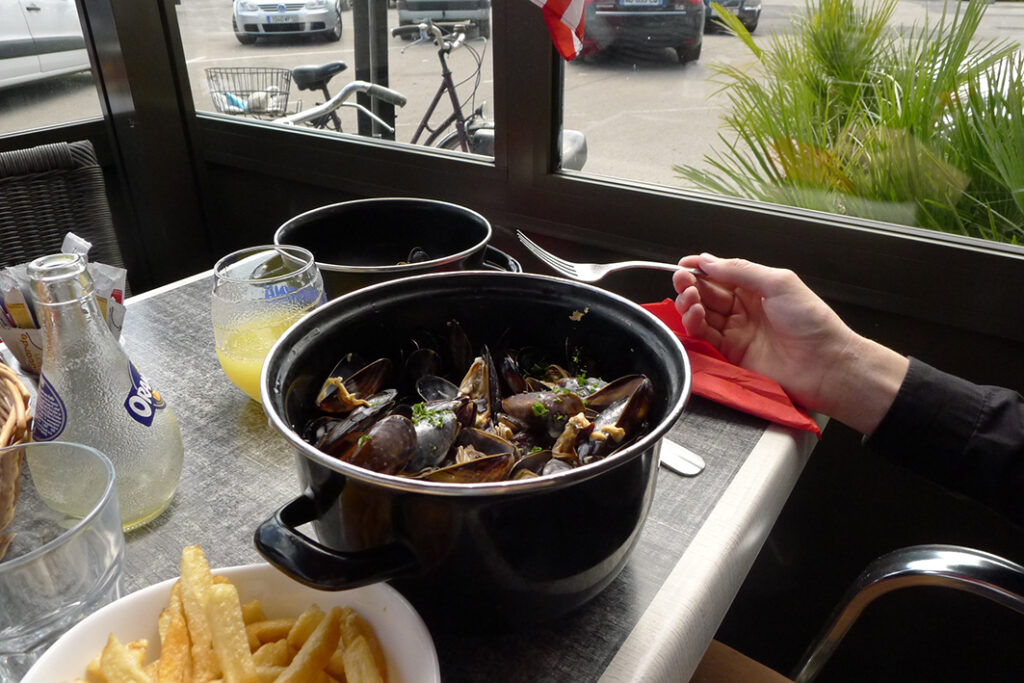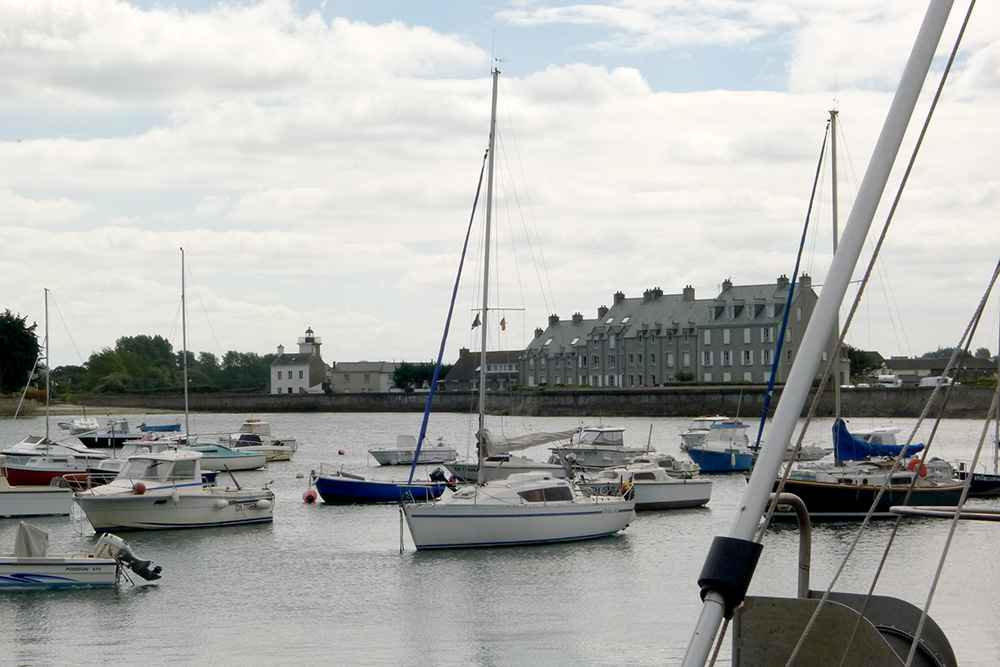 E
xcellent moules can be enjoyed in the small coastal town of Barfleur in Normandy. The place nestles romantically on the banks of a small bay. There are some restaurants in the harbour that all have moules à la crème on their menu. They can be eaten traditionally with crème, or "pimped up" with cider or calvados. Norman milk products have an excellent reputation, the taste is convincing, this is certainly due to their relatively high fat content, the consistency of the cream is unsurpassed and gives all dishes a soft aroma.
Moules à la Crème

Ingredients for 4 Persons:
2 KG mussels
300 G crème fraîche
60 g butter
6 shallots
1 clove of garlic
some salt and pepper
125 ML Cidre Douce
300 ML water (if required)
Preparation:
Wash the mussels well and put them aside. Chop the chalots and garlic into small cubes and sauté them in a large pan with butter until glazed. Stir in the crème fraîche and simmer over low heat. Add cider.
Pass the mussels through the broth until they all get a little bit of the sauce, and so the taste may take on.
Cover the pot and steam the mussels for about 15 minutes at medium heat.
Matching: Good French fries and/or baguette. It is recommended to drink a cool cider or white wine.
Recipe tastefully analyzed and written down in: Barfleur, Restaurant La Marée