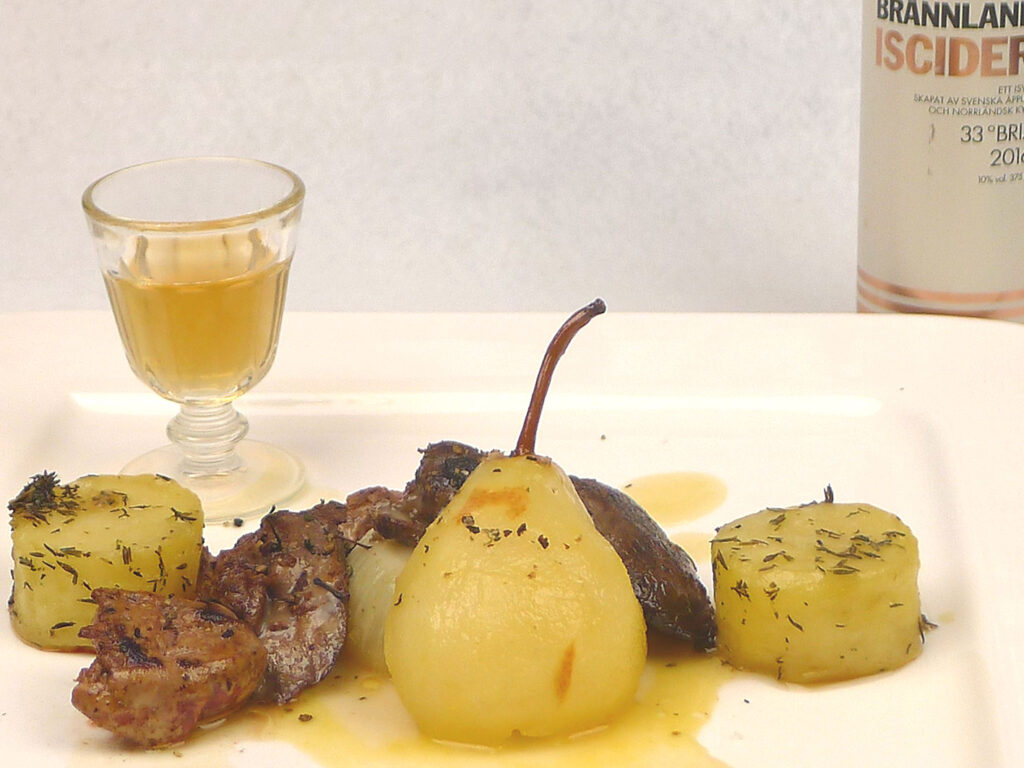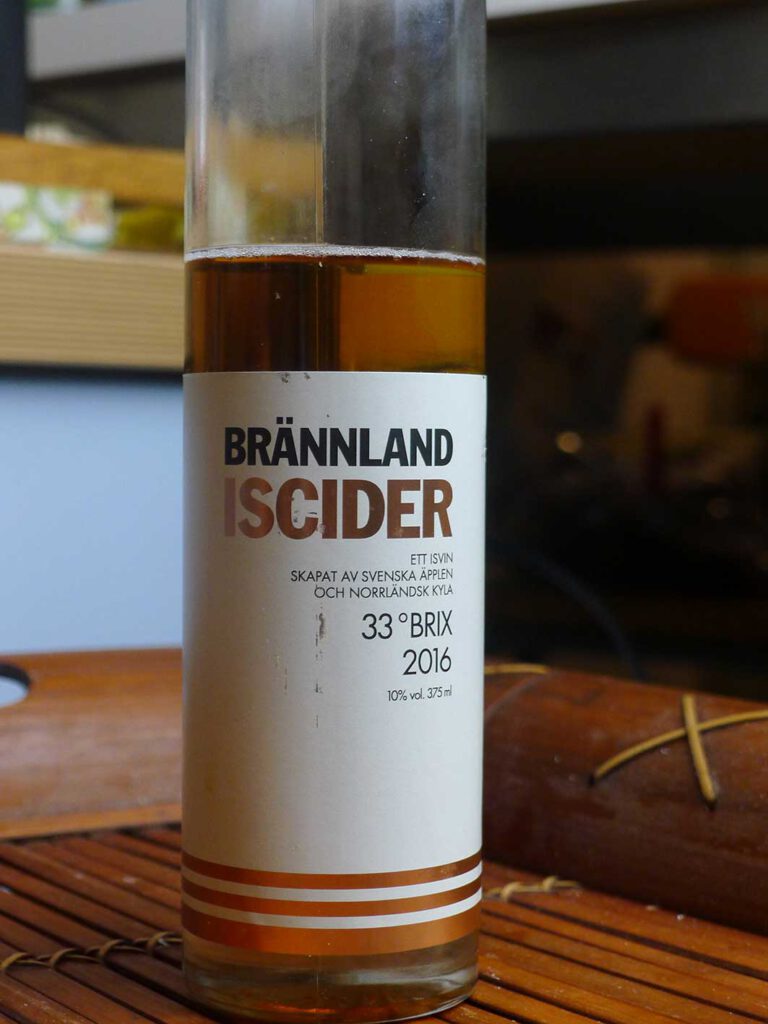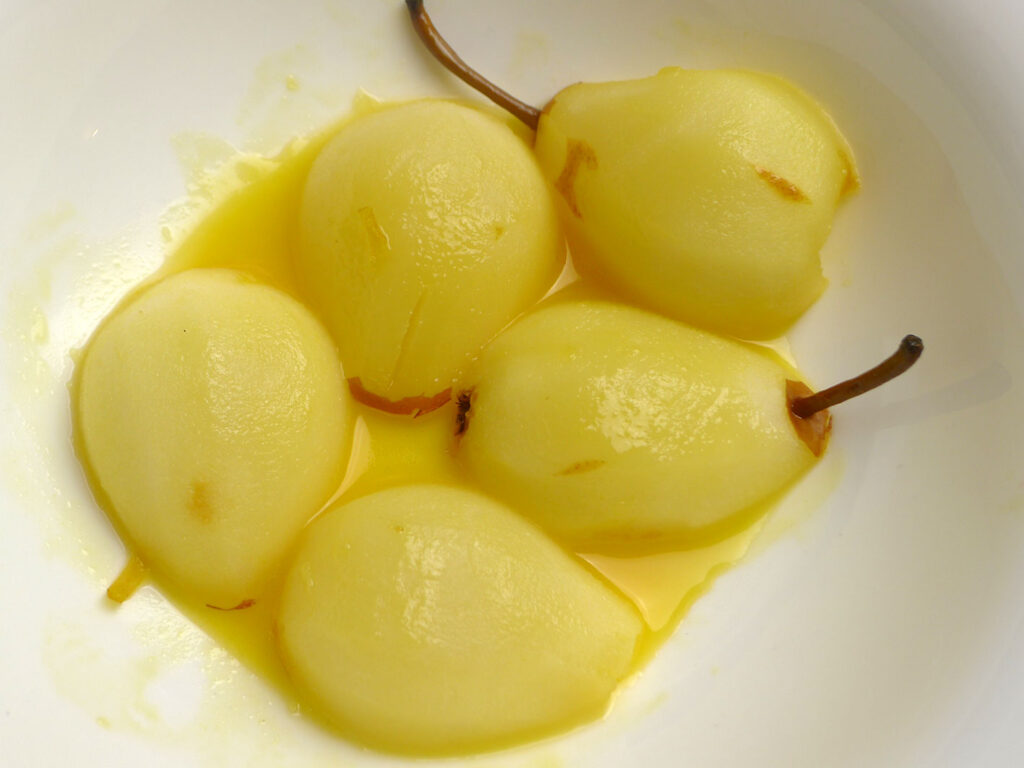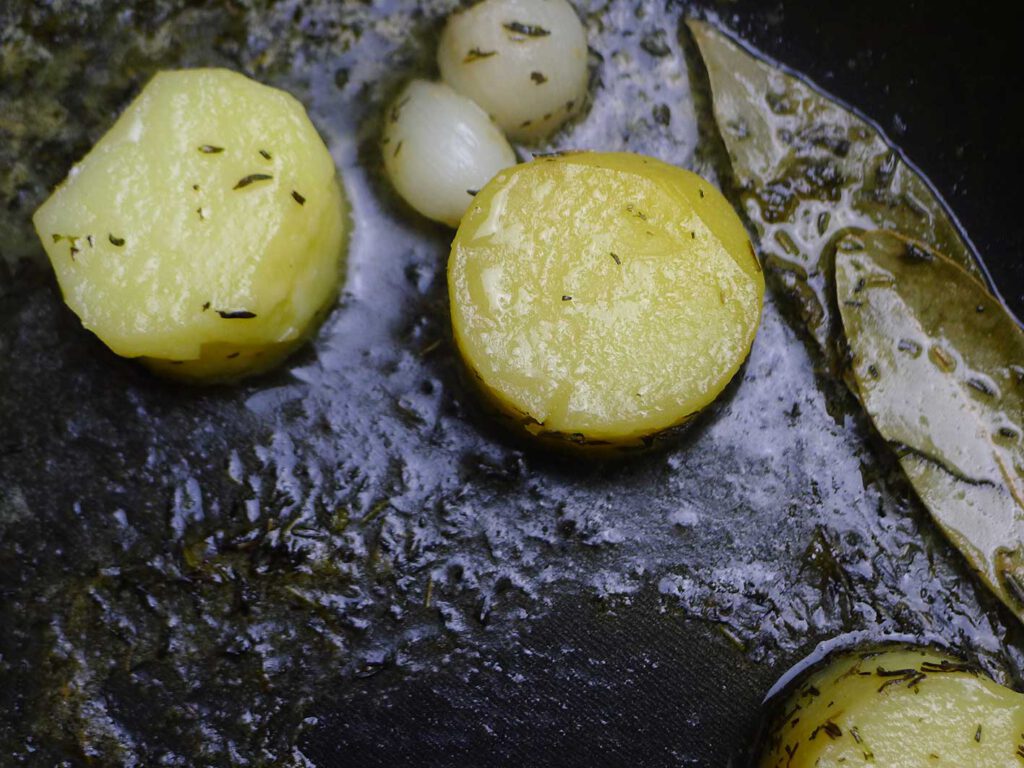 I
t's snowing and Christmas is just around the corner. The days are short, the nights very long, I often can't drop off to sleep and then I think about what dishes I'm going to cook for this festive season.
Recently my father-in-law called me, unexpectedly and in a good mood, he appreciates my cooking skills and is also a good eater. He had a goose for Christmas and didn't know how to prepare it, so he asked me if I had any ideas. Since I know how such a fowl sizzles and sizzles best in the oven, I replied amicably: "We'll do it at our place, on Christmas Day, dear friend."
Already an invisible smile crossed his face, the corners of his mouth lifted,his voice became even gentler and expectant. Now I look forward to the kitchen smelling of mugwort, goose fat and braised red cabbage at Christmas. The fridge will be as full as Ali Baba's cave and we will have a lovely feast together.
Now it's time for a drink, something wintery, something golden, what fits better than an Ice Cider, a Brännland Cider! This excellent cider comes from Sweden, Andreas Sundgren from Brännland sent me a selection of the fantastic ciders.
Brännland ISCIDER is a sweet cider made by fermenting apple juice with at least 30° Brix of sugar before fermentation. The apples have to be processed in a naturally frozen condition, a great art, the Brännland Cider is clearly one of the best!
The taste is incomparable, very inspiring and has a perfect balance of acidity and sweetness, a fantastic drink, you can tell how much work and love went into it.
It occurs to me to use this wonderful cider in a dish. If you read my blog, you will know that there are often difficult recipes here, but that's the way I cook, and that's a good thing!
Winter time is for oranges, I like the tartness of the aromatic fruit, let it marry with this cider. There is a wonderful, very fresh chicken liver at the market, I have potatoes and onions at home, as well as nice crunchy and aromatic pears, you can read how I bring all this together in the following recipe.

Chicken Liver «Brännland 33° Brix»
Ingredients:
For Brännland 33° Brix jelly:
Juice of 2 oranges, at least 100ML
150 ML Brännland 33°Brix ISCIDER
2 sheets gelatine
For the sauteed shallots:
6 shallots
100 ML water
30 G butter
some sea salt
100 ML Brännland 33° Brix
For the braised potatoes:
6 large potatoes, mainly stout
1 tsp olive oil
10 G butter
150 ML chicken stock
1 thyme sprig
2 bay leaves
2 garlic cloves
For the confied pears:
3 nice pears with crunch and flavour
Juice of one orange
Juice of ½ lemon
2 tbsp sugar
a ½ tsp lemon zest
1 tbsp butter
For the Chicken Liver:
400 G chicken liver (serves 4), all tendons removed
For the spice blend:
1 tsp sea salt
1 tsp green pepper
1 teaspoon jungle pepper
For the sauce:
150 ML chicken stock
Pan sauce of braised shallots
2 tbsp whipped cream
Preparation:
For Brännland 33° Brix jelly:
Squeeze the oranges, pour the juice through a sieve into a small saucepan. Dissolve the gelatine in water and whisk into the slightly heated orange juice, stir well.
Add Brännland 33° Brix and mix well with the orange juice. Set aside and wait for the mixture to gel.
For the steamed shallots:
Peel and halve the shallots. Put butter, cider, water and a little salt in a casserole pan.
Stew the shallots over a low heat for 15 minutes, keep warm.
For the braised potatoes:
Using a ring pastry cutter, cut out 6-8 cylinders from large potatoes, about 3 cm high.
In a heavy saucepan, add 1 tsp olive oil, 10 g butter, 150 ML chicken stock, 1 thyme sprig, 2 bay leaves and 2 garlic cloves. Put on medium heat.
Add the potato cylinders and braise for about 20 minutes, keep warm.
For the confied pears:
Peel the pears, remove the pome and cut them in half. Leave the stalk still on, if there is one. Pour the orange juice and lemon juice through a sieve into a saucepan. Add the lemon zest, butter and sugar. Heat gently and add the pears.
Simmer gently over a low heat for about 15 minutes, the pears should still have bite. Keep warm.
For the spice blend:
Crush the specified spices in a mortar.
For the chicken liver
Gently heat the chicken stock in a pot together with the mixture from the stewed onions, add a little water if necessary, add cream.
Thicken with a little cornflour if necessary.
For the chicken liver:
Parcel the liver and put it in a bowl with a little milk for a while, this will soften the flavour. Soak and dry with kitchen paper.
Leave some butter in a pan and sauté the chicken livers over a high heat, they should get a nice golden brown colour on all sides.
Transfer to a large plate and sprinkle with the spice mixture. Arrange with the rest of the ingredients as in the photo, serve immediately!
more information… about Brännland Cider