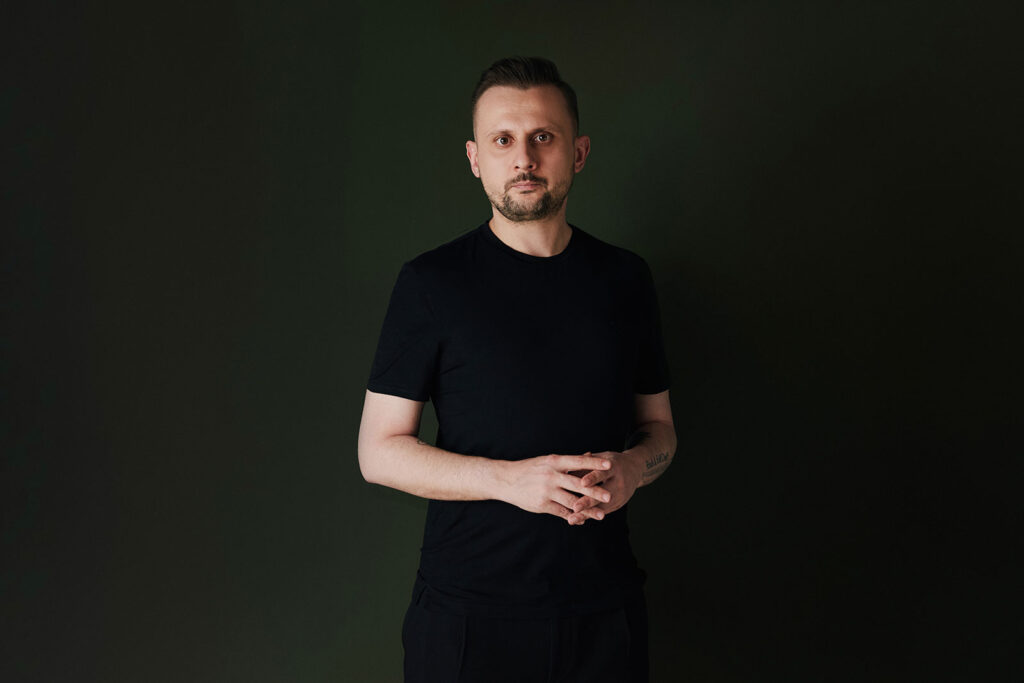 The Peninsula Istanbul and Chef Fatih Tutak are delighted to announce the 7 July 2023 opening of GALLADA and Topside Bar, Istanbul's new Turk-Asian dining and drinking experience. Located near the city's landmark Galata Tower on the stunning rooftop of The Peninsula Istanbul, GALLADA and Topside Bar will lead guests on a contemporary gastronomic journey based on the historic tastes, flavours and traditions of the Silk Road's Eurasian trade routes and their connection to this ancient city.
Drawing on this and his Turkish heritage and extensive travels throughout Asia, award-winning Chef Fatih Tutak has created refined and intuitively perceptive menus, celebrating the myriad culinary skills, techniques and artistry that have evolved over millennia along the routes of this vast region.
Dishes also speak of the near 100-year-old journey of The Peninsula Hotels, from the original property established in 1928 in Kowloon overlooking Victoria Harbour in Hong Kong, to its present Turkish outpost overlooking the Bosphorus Strait at Galataport, the new waterfront revitalisation project of Istanbul's historic harbour.
At GALLADA, bold flavours are the protagonists, elevating specialty produce from selected distinct provinces throughout Türkiye, favouring hyper-seasonal vegetable varieties, and leaning towards a more sustainable approach to sourcing. A shared plates concept invites diners to celebrate the social interaction between food, family and friends. The menu includes dishes ranging from the Adana kebab dumpling, to the Wood fired monkfish, black paste and yoghurt, and finishing on desserts like the Warm Medjool date cake, masala tea, whipped buffalo cream.
Chef Fatih comments: "I have been fascinated with the ancient paths of the Eurasian Silk Road, with all its tales, traditions and gastronomic heritage. This is an incredible opportunity to work on menus with no precedent here in Istanbul, showcasing the treasures and incredible recipes that have connected us throughout history with Asia and beyond."
Located above the restaurant, Topside Bar presents an innovative cocktail offering, featuring flavours discovered along the Silk Road routes, and inspired by an extensive tapestry of fables and maritime stories from the harbours dispersed along the Bosphorus Strait. The drinks list comprises Istanbul (Douzico, Otto's vermouth, fig and rose jam, lime) and House of Wisdom (Mirra washed Rum, Antica Formula, Campari, Chocolate and Falernum). The range of premium spirits on offer includes an extensive selection of whiskies, alongside Turkish wines, local craft beers, and an enticing selection of small plates curated by Chef Tutak.
GALLADA's main dining room can accommodate up to 256 diners and features a collection of exquisitely appointed spaces. Lavishly decorated with Turkish fabrics, fixtures, and tile mosaics, the room extends through a dramatic glass pavilion out onto the palatial alfresco terrace where pomegranate trees and a cascading fountain frame unparalleled views of the Old City.
Private dining is provided on the fifth floor above the main restaurant and adjacent to Topside Bar. The intimate space accommodating up to 20 seats displays exquisite and distinctive examples of traditional Turkish craft telling stories of a city famous as a crossroads of civilisation.
The design of Topside Bar is modelled on a vintage grand yacht and enriched with memorabilia from the boats, ships and ferries found along this international waterway. Upscale music programmes and special initiatives of conceptual events will provide an infusion of premier luxury entertainment, creating a sense of community and bringing together regulars and visitors alike. Moving from lounge music and sounds of the East during the day, to Istanbul's ethnic house music beats as evenings progress, the experiential GALLADA and Topside Bar will provide a vibrant, immersive atmosphere transporting guests on a journey of the senses.
"We are incredibly delighted to inaugurate GALLADA and Topside Bar, The Peninsula Istanbul's gastronomic gem," said Jonathan H. Crook, Managing Director of The Peninsula Istanbul. "The collaboration with creative talents, such as this remarkable team, is one we cherish in order to nurture originality and excellence in hospitality. Local and international guests will be treated to a memorable experience, an exceptional blending of tradition and modernity that marks a distinctive offer at the dynamic heart of the city."
GALLADA and Topside Bar
Location: Address
Karaköy, Kemankeş Karamustafapaşa Mahallesi, Kemankeş Caddesi No:34,
34425 Beyoğlu, Istanbul, Türkiye
Restaurant Opening date: 7 July 2023
Website: www.galladaistanbul.com
Telephone: +90 212 931 2888
Email: gallada@galladaistanbul.com