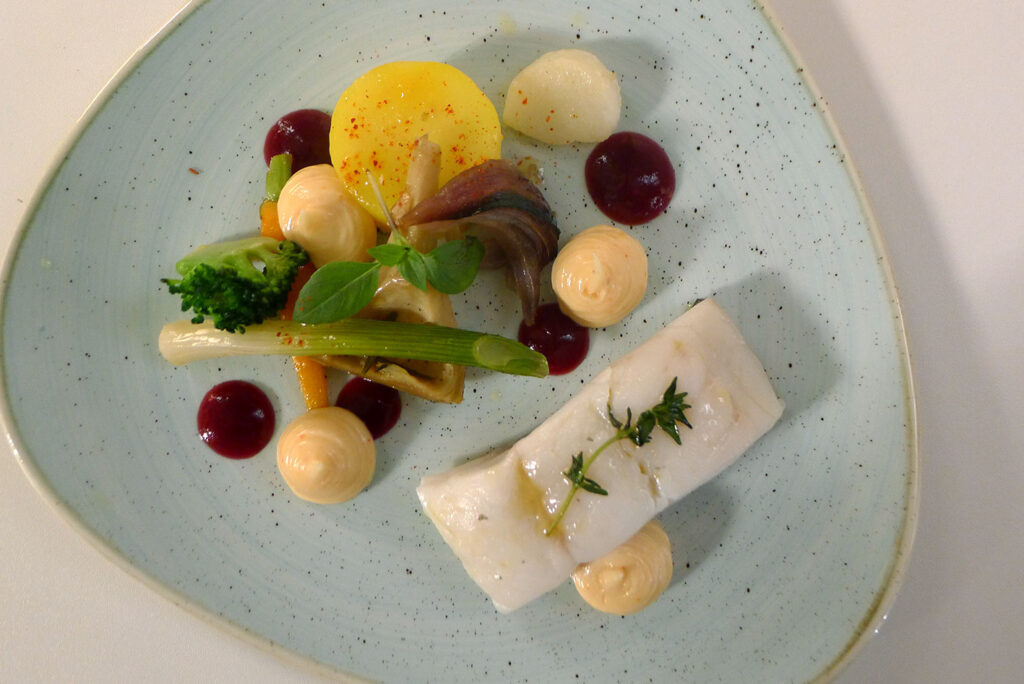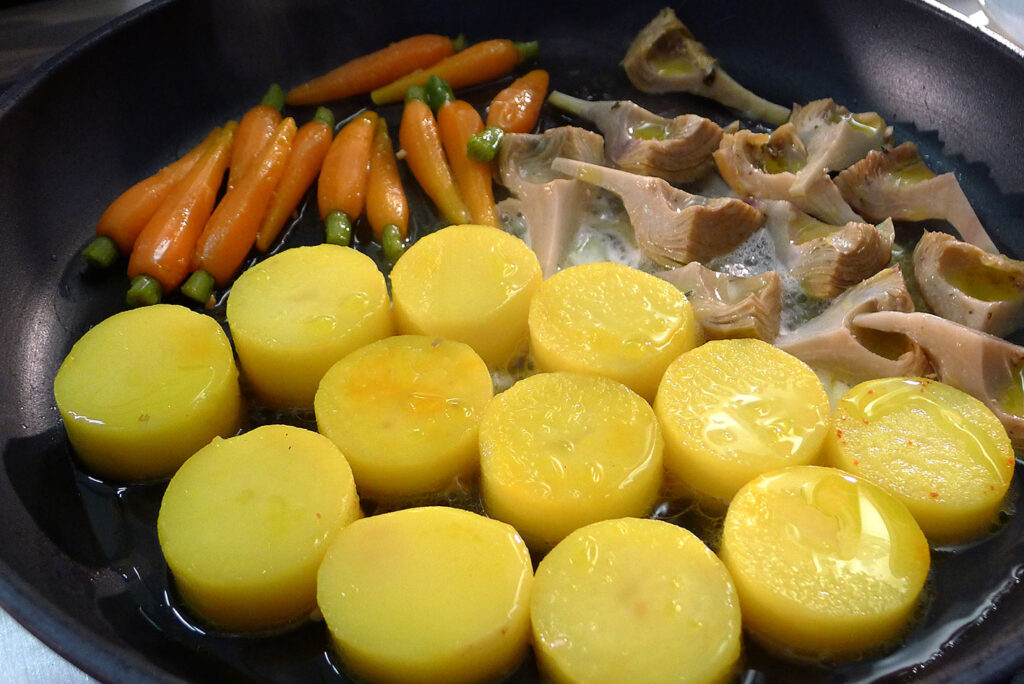 I
t is not often that a dish makes you happy completely. The critic's senses are finely tuned, the smallest nuances can create an imbalance. Now and then, the chef actively helps: Technical errors, failed food pairing or bad ingredients, sources of failure abound.
Julia Sedefdjian delivered a truly excellent dish in the Chef of the Year programme.
Sedefdjian recently won her first star at the delicate age of 21 in her "Les Fables de la Fontaine" in Paris.
The chef convinced us with her Mediterranean AÏOLI DE LIEU, PETITS LÉGUMES DE SAISON GLACÉS, HUILE D'OLIVE DE LA LAGUNE "FUENTE DE PIEDRA".
The spring vegetables consist of carrots in bunches, small, tourned artichokes, potatoes, spring onions, red onions and broccoli. Sedefdjian calmly sautés these ingredients, capturing the fleeting aromas as if they were butterflies in an early summer meadow. Meanwhile, the cod is allowed to cook in the steamer at 180°C for about 6 minutes, so it retains its taste of sea and salt. The aioli sauce reminds me a little of a Ducasse recipe, do I even taste a hint of chicken stock? The consistency is perfect, the garlic not too dominant.
The excellent olive oil from Andalusia complements the colourful dish with its fresh fruit, and finally a pinch of piment d'Espelette provides the elegant spiciness.
Peu à peu, this magnificent Mediterranean plate is created before our eyes.
Despite her youth, Julia Sedefdjian knows exactly how fresh French cuisine works and tastes. On the one hand, she clearly masters the classic craft, on the other hand, she models her ideas on the plate with an almost beguiling lightness. I think that's exactly what we want to taste, authentic, fresh, no hullabaloo, more of it please!
I don't want to bore the reader with too many details, but it is worth mentioning that Sedefdjian initially lowered the prices in the restaurant to attract more young people to her dishes. The initial scepticism quickly disappeared and today her success proves her to be right!