JRE-Jeunes Restaurateurs, renowned for its pursuit of culinary excellence, is thrilled to announce the nominees for the JRE-Jeunes Restaurateurs Awards 2024. Dedicated to honoring the exceptional talents shaping the gastronomic world, these awards celebrate the mastery, innovation, and dedication of chefs and sommeliers who consistently push the boundaries of excellence. Every second year, JRE recognizes outstanding individuals across six categories: Talent of the Year, Entrepreneur of the Year, Sommelier of the Year, Sustainability Award, Innovation Award and Taste of Origin Award.
The JRE Awards ceremony will be part of the JRE 50 Years Congress on April 7 and 8, 2024 in Paris, France where we will unveil the winners of these awards, showcasing the pinnacle of culinary brilliance within the JRE community.
ENTREPRENEUR OF THE YEAR AWARD – powered by MASTERCARD
To dine at a JRE restaurant is to enjoy a seamless, perfectly executed fine dining experience. But behind the scenes, a team of true professionals guided by a talented Chef works tirelessly to ensure only the highest standards. Perfect, discreet, almost invisible. Never-ending passion is key in everything we do, to ensure that every experience is, Priceless. The Entrepreneur of the Year Award in partnership with Mastercard is an homage to the Chef who is that distinctive Master.
Thomas Dorfer, Restaurant Landhaus Bacher, Austria
Seppe Bleus, Restaurant De Fakkels, Belgium
Teo Fernetich, Restaurant San Rocco, Croatia
Jan-Philipp Berner, Restaurant Söl'ring Hof, Germany
Alex Montois, Restaurant L'Annexe, France
Enrico Bartolini, Restaurant Enrico Bartolini, Italy
Rick Blanken, Restaurant Ledeboer, The Netherlands
Marko Pavčnik, Restaurant Pavus, Slovenia
Carles Ramon & Manu Núñez, Restaurant Besta, Spain
Rolf Fuchs, Restaurant Panorama, Switzerland
Mark Dixon, Restaurant The Kings Arms, United Kingdom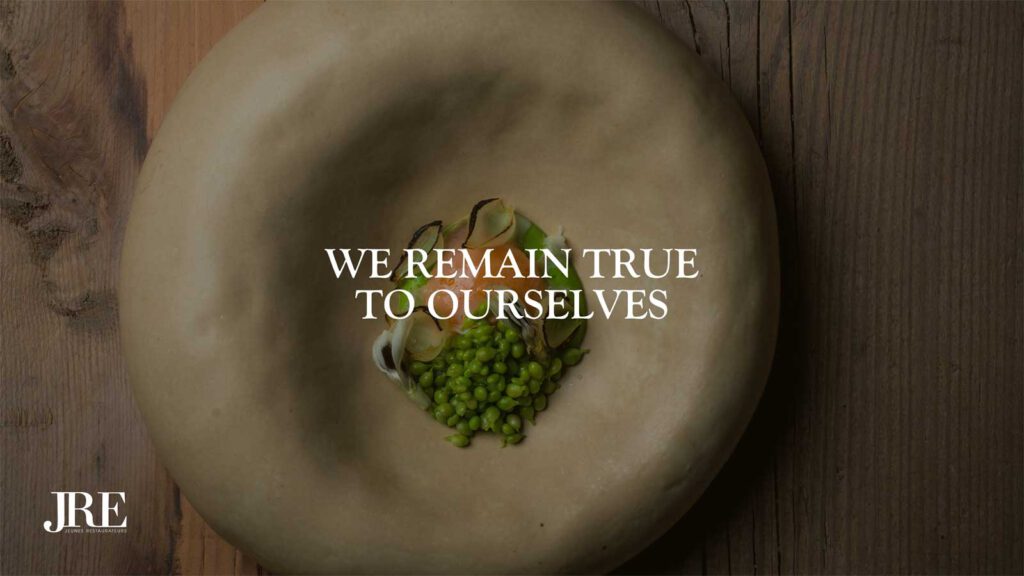 TALENT/CHEF OF THE YEAR – powered by PASTIFICIO DEI CAMPI
This young talent is driven by desire. To create cuisine that harmonizes with both personal values and philosophy, while offering an outstanding experience to every guest. This ultimate creator of flavour and taste demonstrates extraordinary skill and creativity, lifting gourmet standards to the highest level possible. Together with Pastificio dei Campi, we are proud to present the Talent of the Year Award to the ultimate creator of flavour and taste.
Lukas Nagel, Restaurant Das Traunsee, Austria
Alessandro Ciriello, Restaurant L'Horizon, Belgium
Marko Gajski, Restaurant LD, Croatia
Alexander Wulf , Restaurant Troyka, Germany
Ivan Gotfredsen, Restaurant Châtelard, France
Dario Guidi, Restaurant Osteria Magenes, Italy
Yornie van Dijk, Restaurant Basiliek, The Netherlands
Jakob Pintar, Restaurant Tabar, Slovenia
Rafa de Bedoya, Restaurant Aleia, Spain
Christian Aeby, Restaurant Du Bourg, Switzerland
Rafael Cagali, Restaurant Da Terra, United Kingdom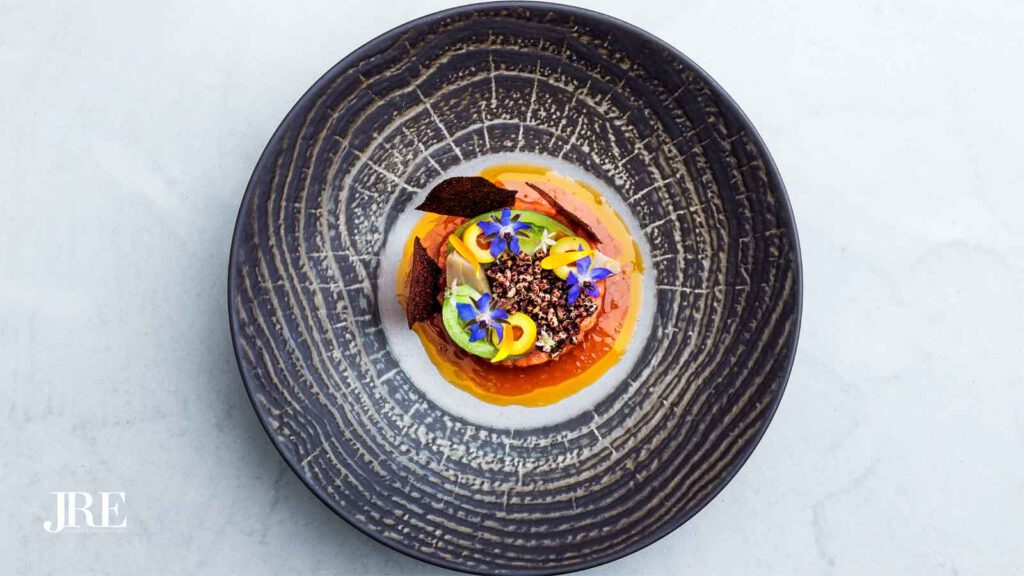 SOMMELIER OF THE YEAR
Our 2024 Sommelier Award winner shows great soul and spirit with regard to guest wellbeing. This sommelier creates a culture of excellence and ensures everything from a perfect ambiance to a carefully curated wine cellar, to the ability to support young professionals to excel in the art of service excellence. We give this Sommelier Award to the most outstanding JRE in this field.
Maximilian Lucian, Restaurant Griggeler Stuba, Austria
Tijs Coessens, Restaurant Les Abris, Belgium
Rudolf Štefan, Restaurant Pelegrini, Croatia
Désirée Steinheuer, Restaurant Zur Alten Post, Germany
Lucas Ramstein, Restaurant Auberge Ramstein, France
Massimiliano Mascia, Restaurant San Domenico, Italy
Corine Vink, Restaurant Amused, The Netherlands
Nina Bratovž, Restaurant JB, Slovenia
Joan Carles Ibáñez, Restaurant Lasarte, Spain
Nadège Freudiger, Restaurant Auberge Communale, Switzerland
Barny Taylor, Restaurant The Dysart, United Kingdom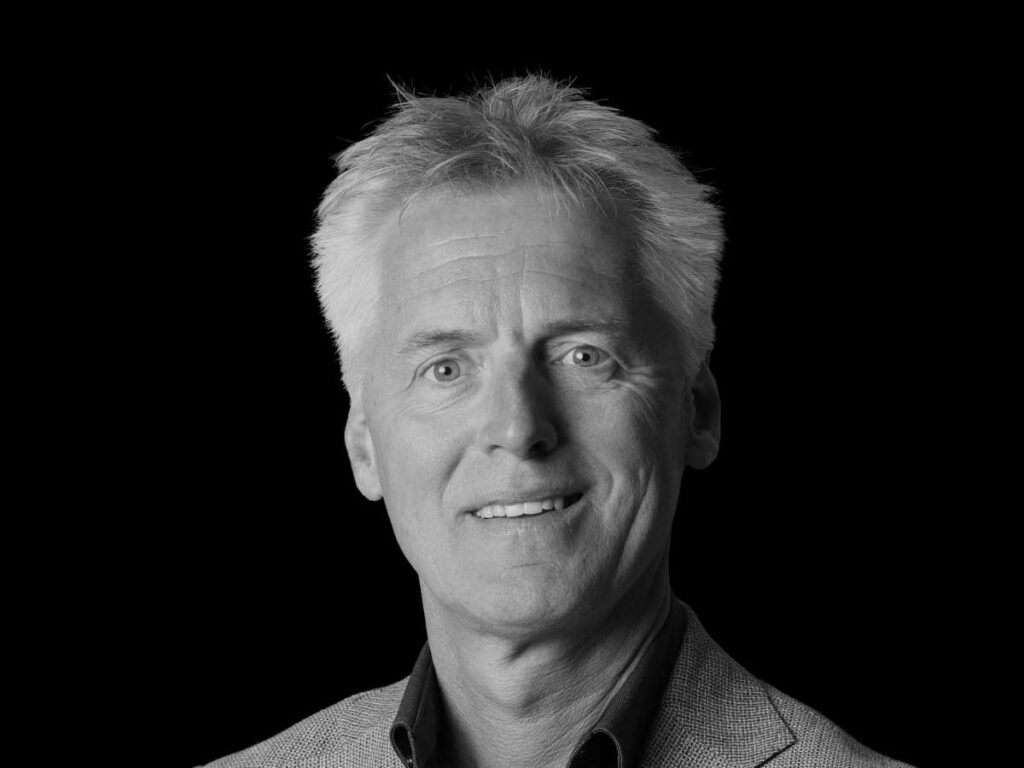 SUSTAINABILITY AWARD – powered by SWAN HELLENIC
The winning Chef lives in harmony with the environment and takes great pride in that. Committed to serving fresh, sustainably produced, and ethically sourced ingredients, this Chef goes all the way to find the best local and seasonal produce. We honour the Chef as well as Swan Hellenic for their dedication to sustainable development and raising awareness of how our choices impact the world around us.
Hannes Müller, Restaurant Die Forelle, Austria
Olivier Bauche, Restaurant La Gloriette, Belgium
Bernard Korak, Restaurant Korak, Croatia
Maurizio Oster, Restaurant Zeik, Germany
Grégory Doucey, Restaurant In-Fine, France
Stefano Pinciaroli, Restaurant PS, Italy
Jeroen Sportel, Restaurant Vive la Vie, The Netherlands
Grega Repovž, Restaurant Gostilna Repovž, Slovenia
Borja Marrero, Restaurant MuXgo, Spain
Patrick Germann, Restaurant Bären, Switzerland
Rob Krawczyk, Restaurant Chestnut, Ireland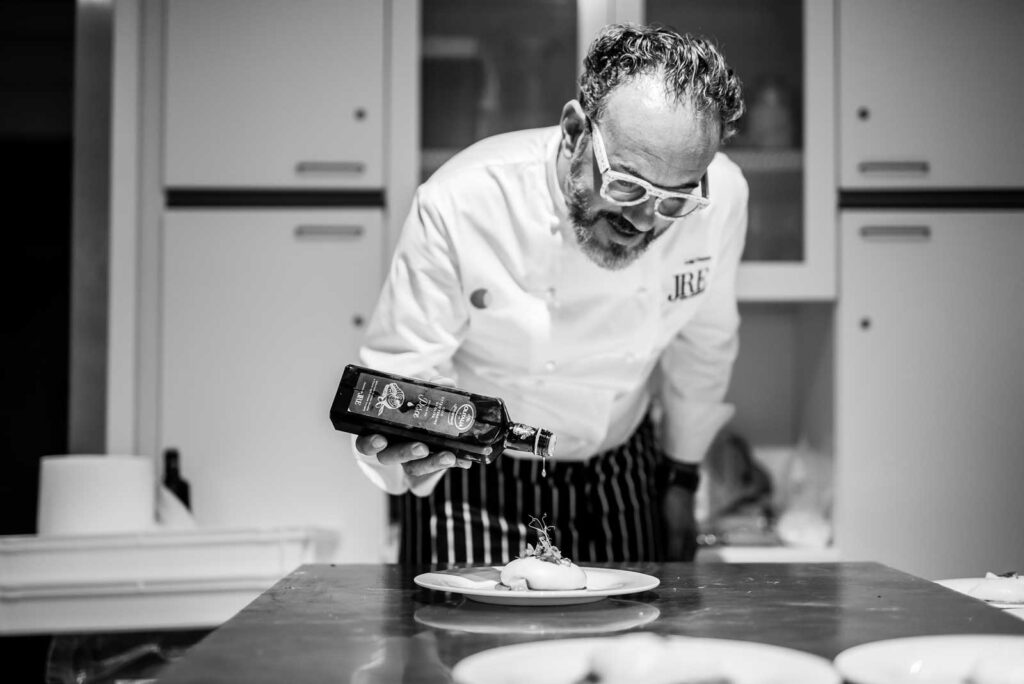 INNOVATION AWARD – powered by CARPIGIANI
Innovation is the key to progress. The winning chef in this category showcases the very best of innovative cuisine. Respecting culinary heritage, the chef constantly creates unexpected experiences and unique pleasures by using state-of-the-art techniques, this chef develops inspiring gastronomy and innovative dishes for the new era. In collaboration with Carpigiani, we honour the Chef who shows authenticity in the pursuit of both excellence and creativity.
Klemens Schraml, Restaurant Rau, Austria
Philippe Lowette , Restaurant Philippe, Belgium
Ivan Badurina, Restaurant Badi, Croatia
Daniel Schmidthaler, Restaurant Alte Schule, Germany
Nicolas Durif, Restaurant L'Hysope, France
Federico Beretta, Restaurant Feel Como, Italy
Joppe Sprinkhuizen, Restaurant Sillyfox, The Netherlands
Gašper Puhan, Restaurant Galerija Okusov, Slovenia
Simon Petutschnig, Restaurant Fera, Spain
Björn Inniger, Restaurant Alpenblick, Switzerland
Ryan & Craig Blackburn, Restaurant Old Stamp House, United Kingdom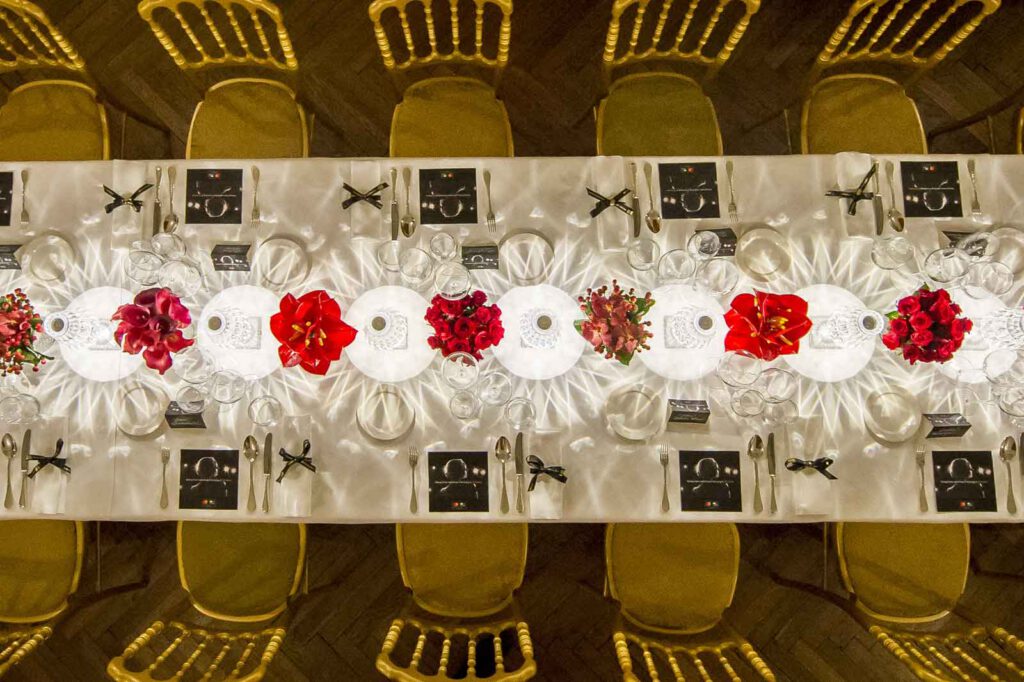 TASTE OF ORIGIN – powered by PARMIGIANO REGGIANO
JRE has been committed to keeping the tradition alive for over 50 years. Gathering together a veritable pool of talent. In the name of our peers and their art of long-standing expertise, we acknowledge today the Chef who focuses on the transfer of skills and knowledge. This winning Chef celebrates tradition using the past as an endless source of inspiration to create exceptional classical cuisine. Together with Parmigiano Reggiano, we salute the Chef who preserves the past and celebrates the future.
Uwe Machreich, Restaurant Triad, Austria
Sébastien Lambert, Restaurant Au Moriane, Belgium
Vjeko Bašić, Restaurant Boba, Croatia
Tobias Bätz, Restaurant Hermann's Posthotel, Germany
Pricillia Lebon, Restaurant L'Ogustin, France
Paolo Trippini, Restaurant Trippini, Italy
Liset Bom, Restaurant Cèpes, The Netherlands
Filip Breznik, Restaurant Hiša Raduha, Slovenia
Seve Diaz, Restaurant El Taller, Spain
Domingo S. Domingo, Restaurant Mille Sens, Switzerland
Alfred Prasad, Restaurant Shiuli, United Kingdom
ABOUT – JRE-JEUNES RESTAURATEURS
JRE-Jeunes Restaurateurs is an association of young restaurateurs and chefs with one common goal in mind: to share our talent and love for food with like-minded individuals. We are proud to have over 390 restaurants and 160 hotels, spread across 16 different countries: Australia, Austria, Belgium, Bulgaria, Croatia, Germany, France, Ireland, Italy, the Netherlands, Romania, Slovenia, Spain, Switzerland and the United Kingdom. JRE-Jeunes Restaurateurs chefs combine deep passion, culinary expertise, and an appreciation for local ingredients and tradition. Their restaurants provide a captivating atmosphere, showcasing their outstanding cooking skills.
For more information, please visit https://jre.eu/en/awards the information is available in all the languages.