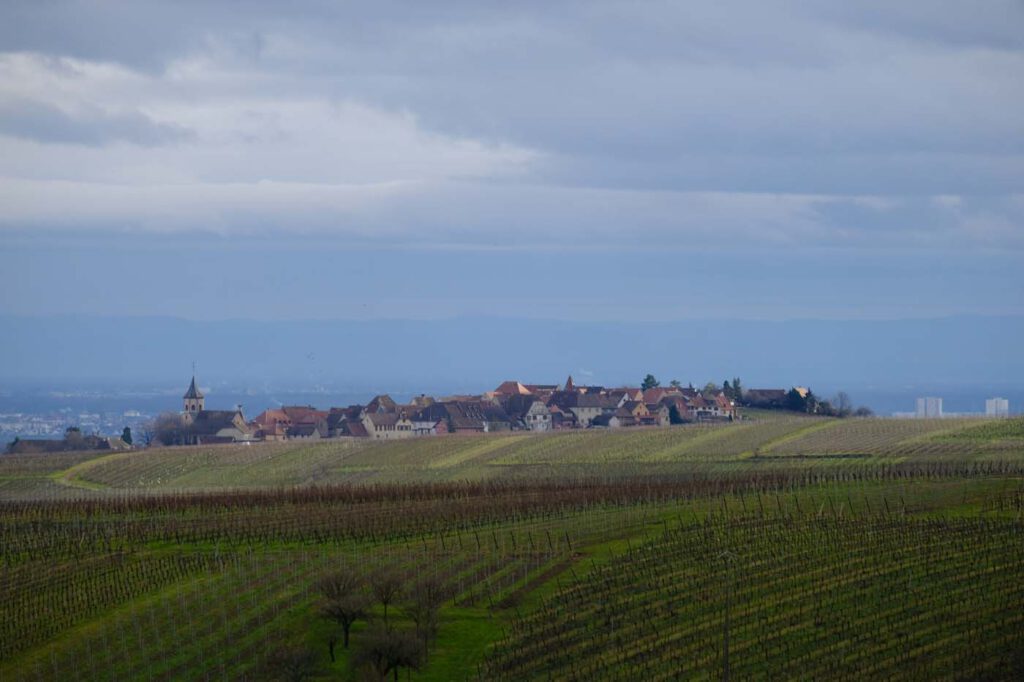 R
ecently, I spent a nice week with my folks in Alsace. There, one vineyard follows the next. The vineyards are diverse, and vines of different varieties thrive there.
The Vosges Mountains form a protective barrier that contributes to the unique climate of Alsace.
We walk through the vineyards around Riquewihr in this exceptionally sunny January, and I try to imagine what this magnificent garden of nature might look like in spring, summer and autumn.
When valleys and hills are covered in a light green, airy silk. When the ripening vines shine golden yellow in the sunset until they are finally harvested, generously spreading their beguiling perfume everywhere.
Here you drink Riesling, Sylvaner, Gentil, Edelzwicker (an assemblage of various white grape varieties from Alsace) and of course Gewürztraminer.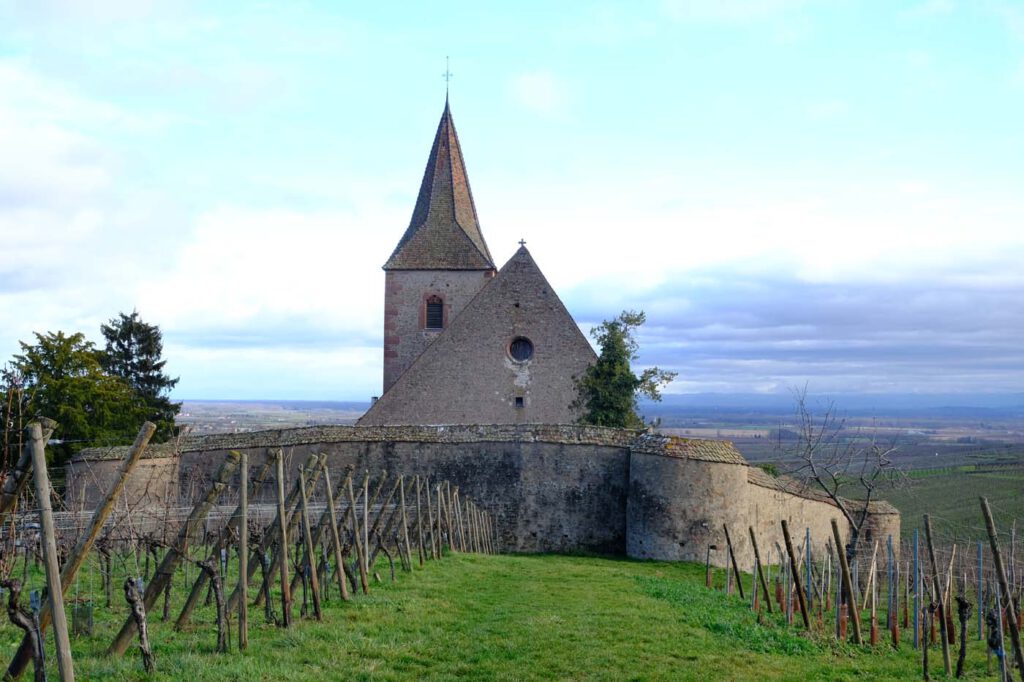 The Edelzwicker are generally light yellow in colour with a fruity, harmonious bouquet. On the palate, they are balanced and smooth.
The Gentil has become "fashionable" again in recent years, a pretty wine!
This blend must be at least 50% Riesling, Muscat, Pinot Gris and/or Gewürztraminer, with the rest being Sylvaner, Chasselas and/or Pinot Blanc.
For me, clearly a vin de soif in the best sense.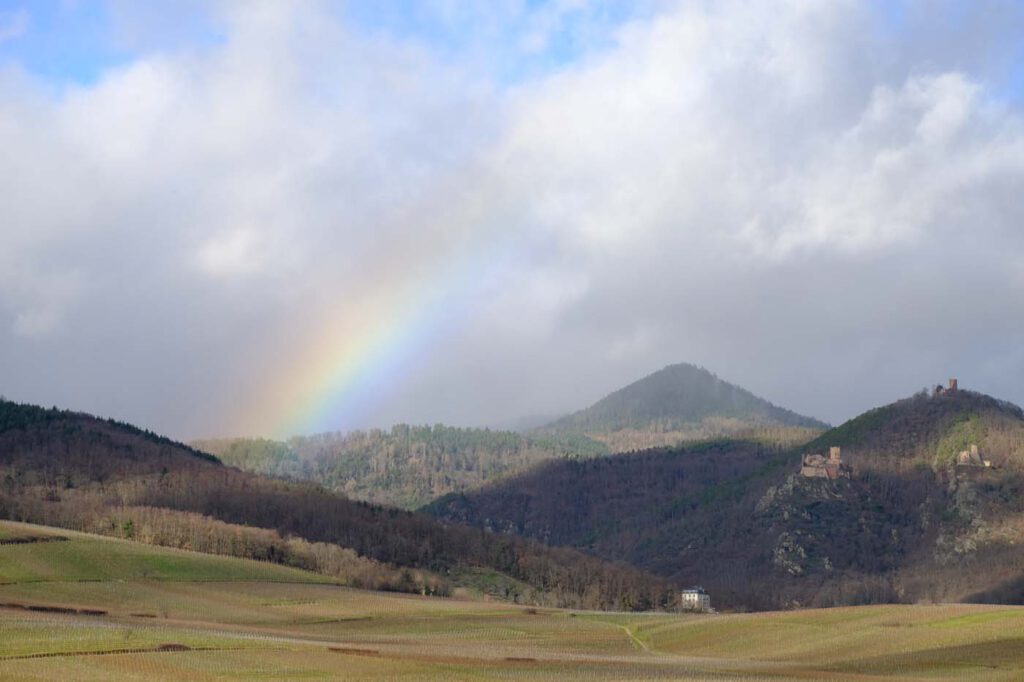 The Sylvaner d'Alsace has a fruity, fresh, citric bouquet. It is like freshly cut grass, a discreet, fine wine that goes well with fish. I really like it.
The Gewürztraminer has caught my heart with its oriental tones.
Colourful like a painting by Renoir, mysterious like the stories of Scheherazade from 1001 Nights.
A wine that invites you to linger with its precious scents. Its bouquet is powerful and complex, like an explosion of exotic fruits (lychee, passion fruit, pineapple, mango and many others), flowers (especially rose), citrus fruits and spices.
And of course the Riesling, of what else could it be.
Its classy bouquet exudes a lot of finesse and subtle fruit aromas (lemon, lemongrass, grapefruit, peach, pear, stewed fruit…) as well as floral notes (white flowers, lime blossom, white nettle…) or even notes of anise, cumin, liquorice and fennel seeds.
Alsace Riesling can be cellared for a very long time and prefers cool nights.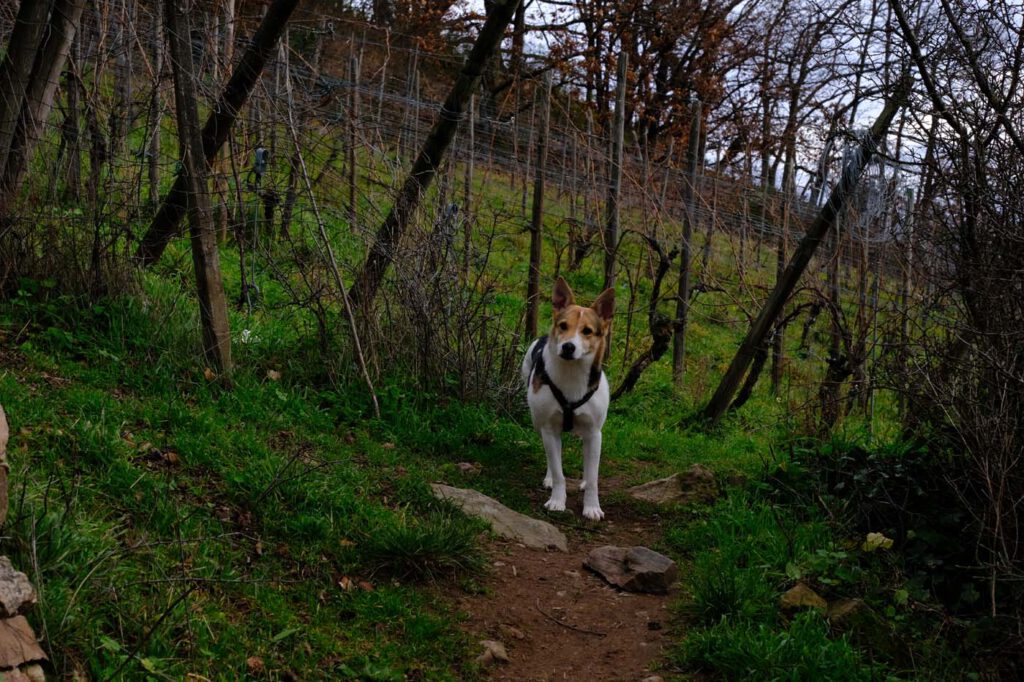 The Queen's Pâté Alsatian Style
Why Alsatian style? Well, for on the one hand, a wonderful Sylvaner from Riquewihr is used, and on the other hand, there are indications that the Queen's Pâté could be the invention of an Alsatian patissier.
His name is Nicolas Stohrer, born in 1706 into a modest family in northern Alsace.
After training as a patissier, he found a job serving the Polish king Stanislas Leszczynska, who was temporarily in exile in Wissembourg at the time. The king in turn has a beautiful daughter who marries the French King Louis XV.
Thus the patissier Nicolas becomes an employee of the French Queen Marie, what a nice twist to the story.
According to legend, one morning the queen was in the mood for an extravagant gourmandise, whereupon the clever patissier is said to have created this pâté on the fly. Not quite as ingenious as Bach's Musical Sacrifice, but at least as enduring.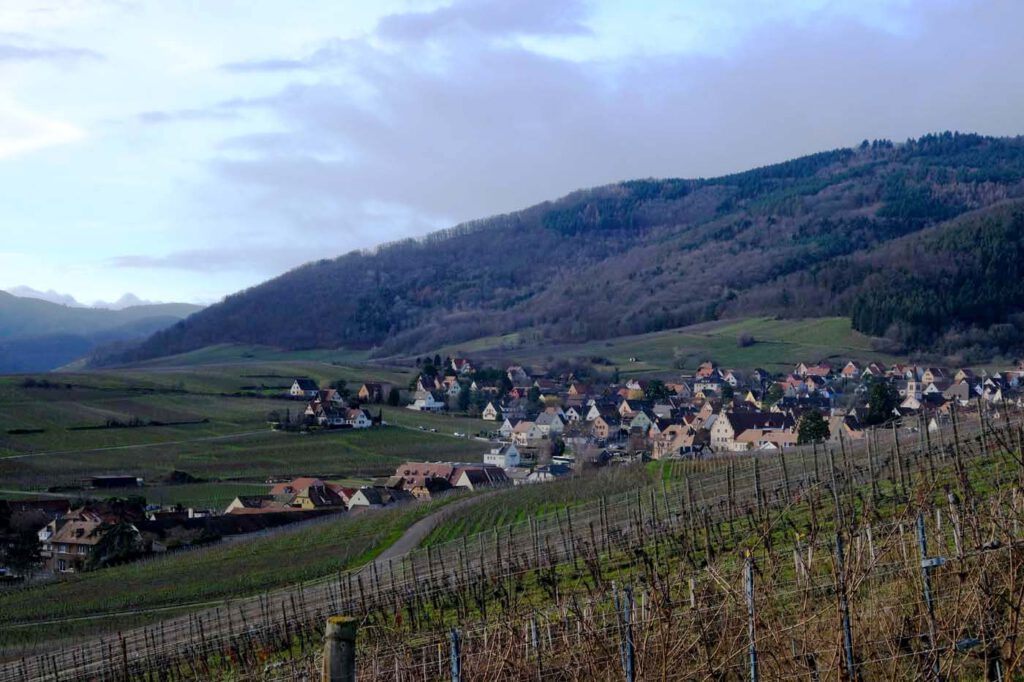 There is another very adventurous version about the decoration of the dish.
It is said to have included cockscombs and testicles because the queen, jealous of her rival Madame de Pompadour, wanted to serve her husband a dish with an aphrodisiac effect.
What could be more "frivolous" than to serve the male attributes of the cock (which is also a symbol of France) in this delicacy?
By the way, there is still a competition in Strasbourg for the best Bouchée de Reine. I'll let you know as soon as I know when and where it's taking place, or maybe I'll just skip it and go there without you knowing.