Time Steps

auster / sanddorn / spirulina / buchweizen koji
It is often small details that point the way at the beginning of the dinner.
The oyster is finely tuned, sea buckthorn adds light acid peaks, and together with the buckwheat Koji a wonderful miniature is created. The first course makes a clear statement about the CELL profile, creative, very high quality, play with elements and their proportions.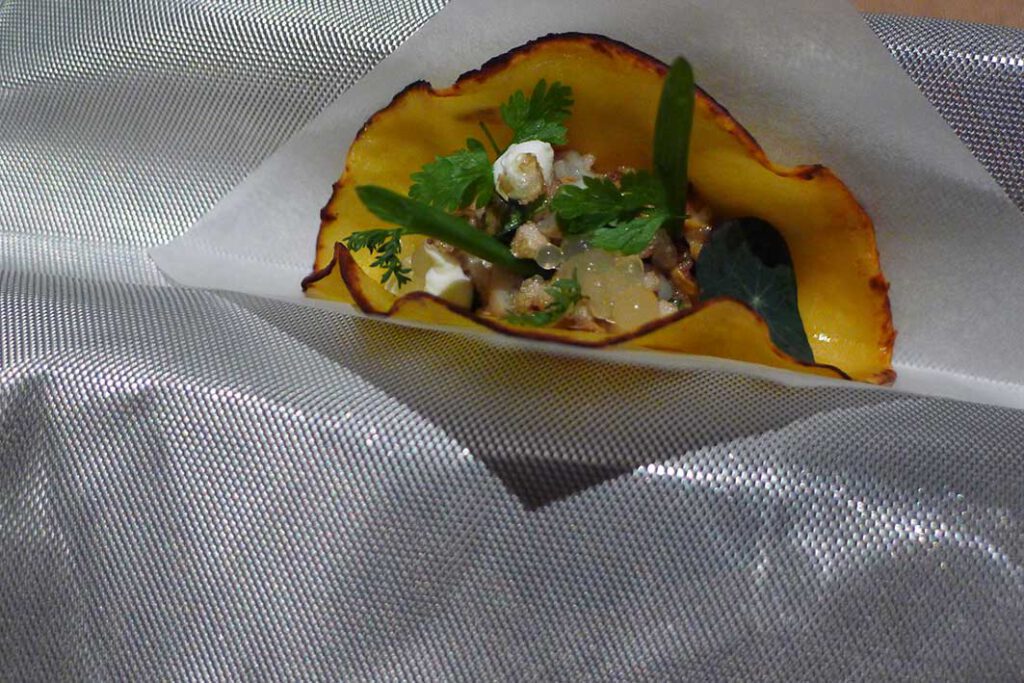 muschel / steckrübe / buchweizen / yuzu
A wrap that has no equal. Perfect balance, very broad aroma chord. Yuzu pearls convince with elegant acidity. Beetroot works as its own level, the dried cream cheese (Lebanon) sensitively underlines the virtuoso handling of aromas. Exciting sensory perception.
saibling / steckrübe / lardo / senf
Turnip stew with mushrooms and algae as base, char pickled with turnip ash and infused with dashi.
The Lardo slice covers the dish like an aromatic silk blanket, slightly mineral aroma. With the Dashi as a "connecting piece", the individual components form a complete composition. Turnip brings some sweetness, together with char the dish appears light-footed, ethereal, fragile.
affenkopfpilz / blaubeere / zitrone / rind
Roasted in a pan, served with a Beurre Blanc, beef jus and fermented blueberry vinaigrette. The caramel butter taste together with the lemony note form a harmonious unit. The fleshy mushroom consistency is reminiscent of veal, so the classic sauce accompaniment is the right choice. A bitter touch gives this etude the right drive.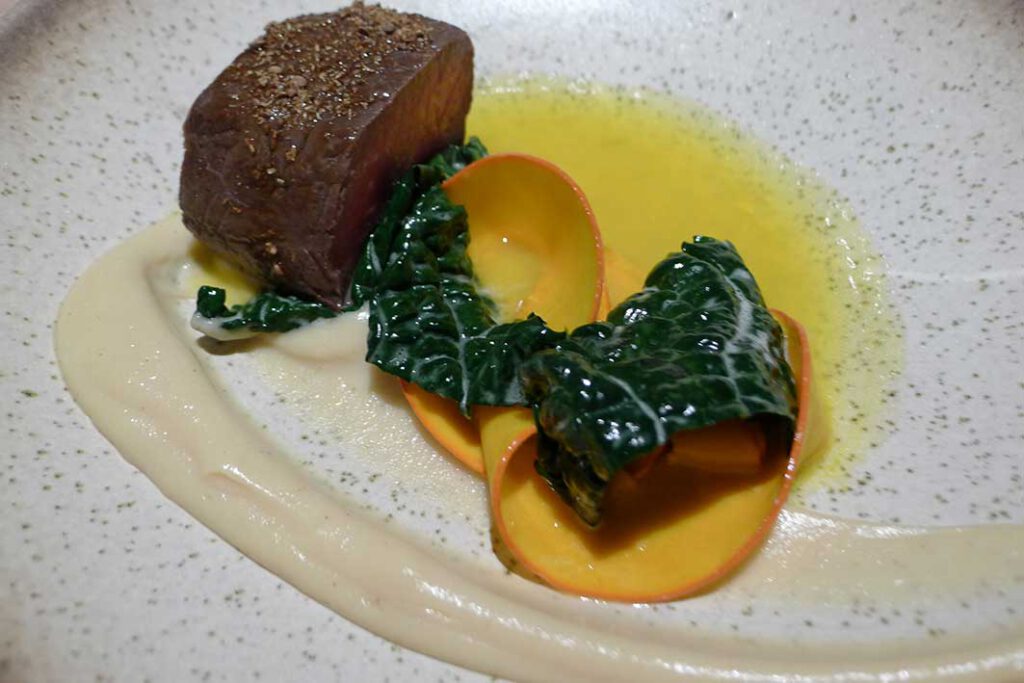 hirsch / kürbis / schwarzkohl / mandarine
Pumpkin thinly sliced, black cabbage as "Petit Pürée". The mandarin cites Far Eastern landscapes, unexpected width. Vikentev delights us with almost unbelievable originality, nothing is obvious, many things are spectacular.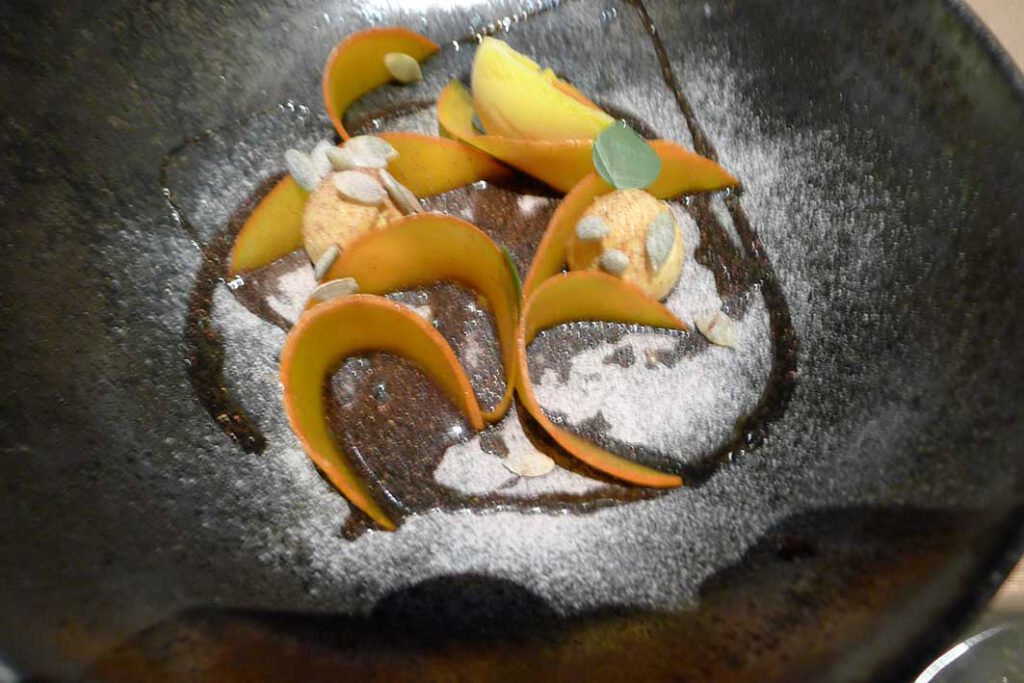 kürbis / chili / rose / basilikum
Here you can safely say goodbye to prejudices. The ingredients are interwoven in a very nuanced way. Rose bewitches the palate, forms a delicate spectrum with the basil.
Time Steps is an excellent menu. Boundaries like this require a gourmet who registers attentively and shuns premature evaluation. The mysterious quality of the products is convincing – that's how storytelling works in haute cuisine. An increase from the first to the last course. The evening at Evegeny was exciting, entertaining and poetic.